Romal
1/4" x 3'
or
1/2" x 3'
Double Braid
Want to have a Romal for your 1/2" Loop Rein??
Easily attaches and unattaches.
You are buying just the Romal, NOT the Rein!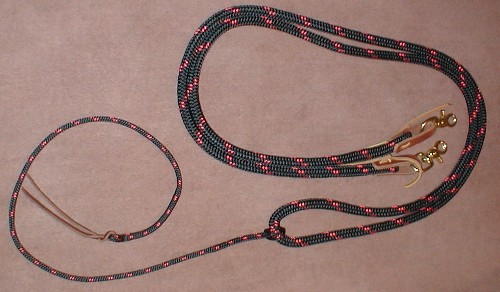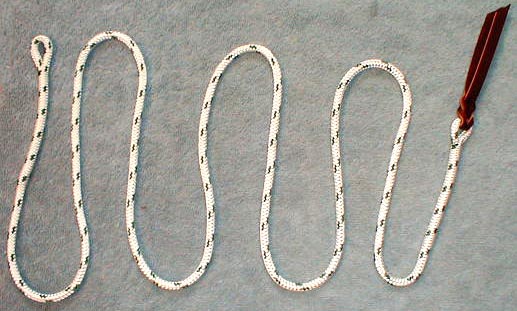 In these 1/4" colors!
Please type in color:
White, Black, Blue, Red, Green, Purple, Pink, Brown, Orange, Neon Green, Neon Pink, Navy Blue, Burgundy, Turquoise
Bk/Blue, Bk/Red, Bk/Purple, Bk/Pink, Bk/Yellow, Bk/Neon Green, Bk/Orange, Bk/Brown, Black/Turquoise, Black Rainbow
Blue/Neon Green, Purple/Neon Green, Purple/Orange, Blue/Pink, Red/Grey, Purple/Yellow, Brown/Pink, Brown/Blue, Brown/Tan, Brown/Yellow, Navy/Burgundy, Camo
Wh/Black, Wh/Blue, Wh/Red, Wh/Green, Wh/Purple, Wh/Pink, Wh/Tan, Wh/Burgundy, Wh/Grey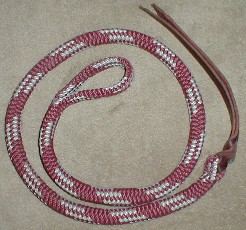 In these great 1/2" colors!
Please type in color: Black, Blue, Red, Green, Purple, Pink, Burgundy, Brown, Orange, Neon Green, Navy, Turquoise
Bk/Blue, Bk/Pink, Bk/Red, Bk/Purple, Bk/Yellow, Black/Neon Green, Black/Turquoise, Black Rainbow
Brown/Tan, Blue/Pink, Purple/Yellow, Rainbow
Wh/Green, Wh/Pink